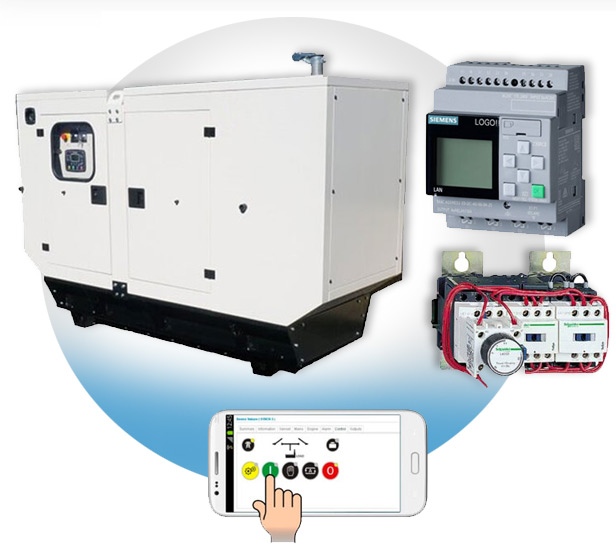 Generator management
Smart H / Z management system developed by GDS
Keeps the generator on standby
Monitors fuel
Monitors the battery charge.
The design is not based on live coils and so the supply of the building does not depend on a coil of a relay that when burned will supply to the building. The whole function is supported by GDS smart app development and if there is internet connection, users can manage the generator remotely and monitor their supply. The whole system works with the GDS energy management system and if the building is equipped with an automation system, there is the possibility of automatic load shutdown and even dynamically, so that the available electricity from the PC is channeled to the real needs of the building.