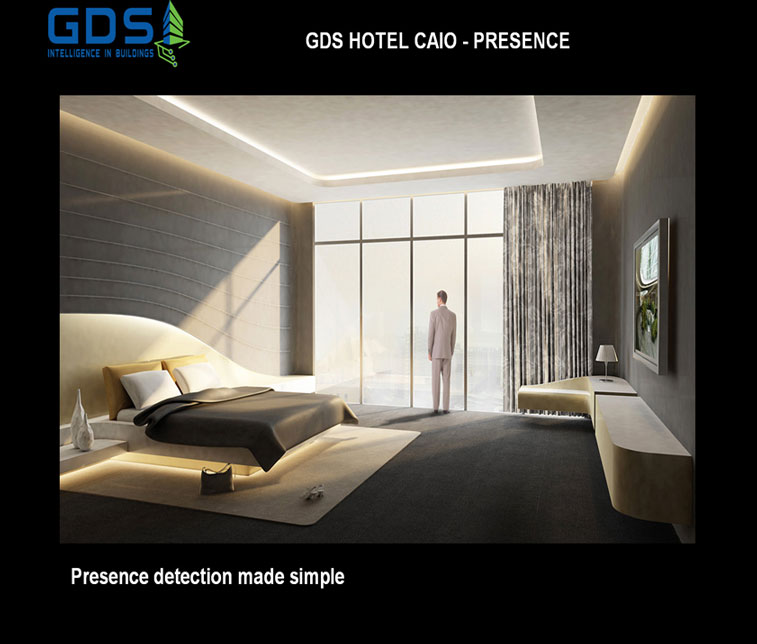 Presence Detection
Recognizes the presence of people in the room or even on the balcony.
Based on smart algorithms – No cameras
Even if the room card is left in place, the system knows that the customer is out of it.
In the absence, the system turns off the lights and reduces the efficiency of the air conditioning or turns it off (hotel decision)
When returning to the room, it returns to the last lighting and temperature settings selected by the user before leaving.
Receprion and housekeeping know when customers are in or out.
Result:
High energy savings
High quality customer service
Increase security.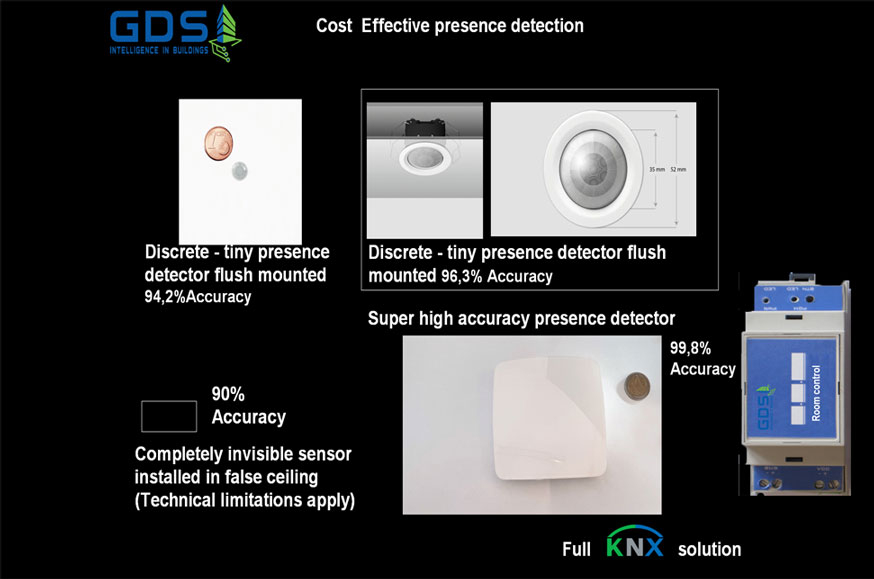 The operation of the system is based on the KNX system
An extremely cheap door sensor and an in-room sensor are used.
The size of the sensors is extremely small and they are placed on the roof / false ceiling or through it
Depending on the quality of the ceiling sensor, the reliability of the system operation also increases.
The sensors are carefully selected so that they do not point at cameras and customers do not feel uncomfortable.
A specially designed device from GDS, runs all the presence recognition software and monitors the actions of users in the room in terms of their handling.
The combined information received and processed generates presence signals and performs automatic actions on leaving and returning to the room.
The same device, drastically reduces the programming weight of the room as it undertakes to perform both the energy saving and the operating scenarios of the room.
Thus, the project is completed quickly and reliably with repetitive and tested features for the rooms.