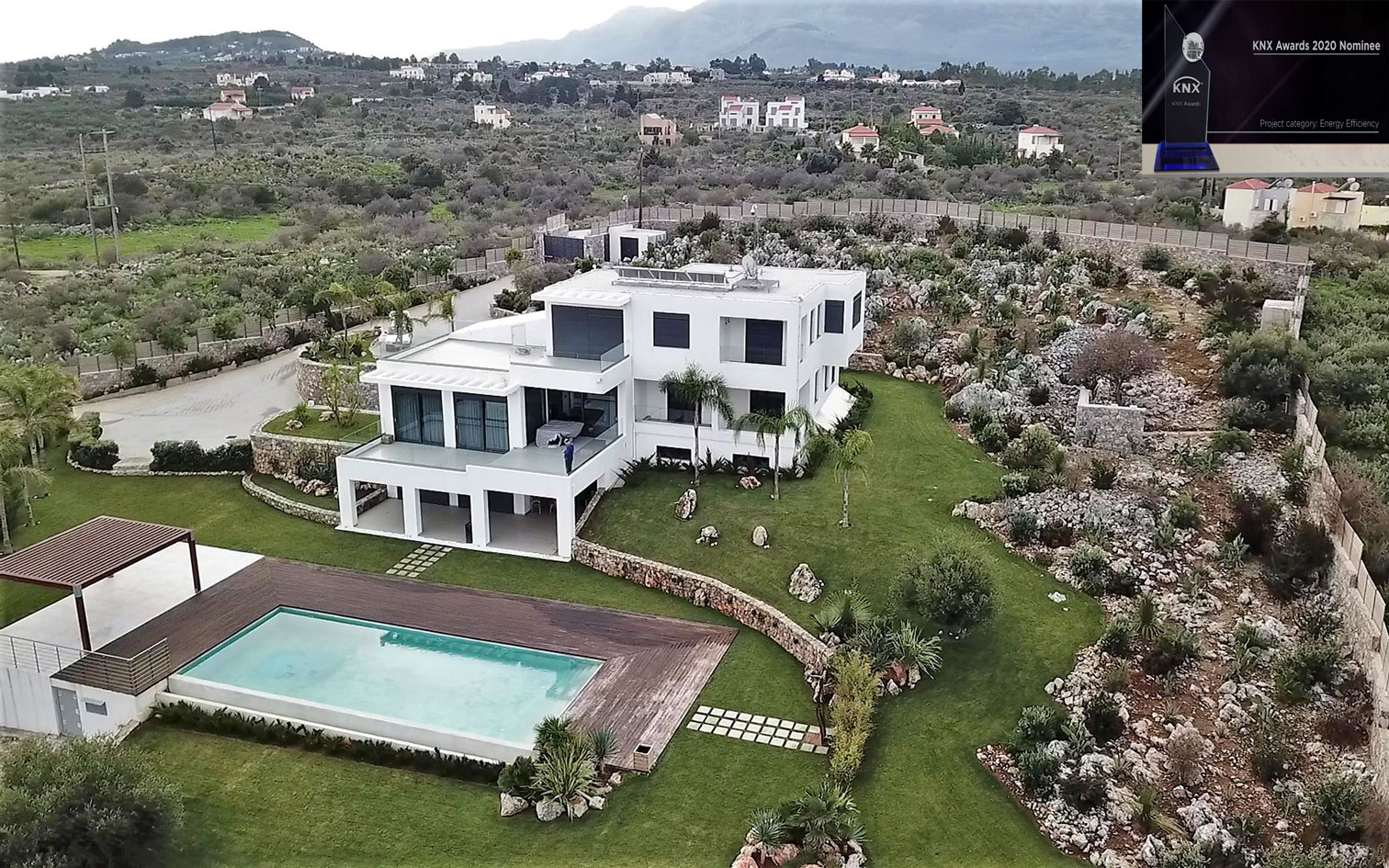 A project that has what building technology can offer today
The owner of the building lives abroad and uses it for a holiday home
The basic specification was complete remote control of everything and ease of use
GDS studied all the electromechanical systems and automation, guided the workshops and implemented the automation system, the generator, the Audio video system, the alarm, the cameras, the data network and the Internet, the reception and distribution of TV signal lighting, outdoor, solar and domestic hot water management and water management.
Controlled and automated:
Lighting procedures with automatic scenarios,
Shading systems
Cooling
Heating
Underfloor cooling
Automatic building scenarios of the building
Generator management. Automatic switching.
Absolute cooperation of the alarm with electric shutters, lighting scenarios and energy savings
LPG (LPG) Management
Ip CCTV with the possibility of remote response from the Internet Via mobile phones and tablets
Visualization works everything
Lighting, shading, alarm, Multiroom audio / video and cameras with full control of TVs, satellite receivers, Apple TV, DVD, as well as digital movie library.
Open and lock / unlock doors and garage doors,
Displays faults and sends messages. It orders oil for the generator and counts its receipt
The solar management system directs the energy from the sun to the hot water or to the floors and keeps the house warm by avoiding humidity during the severe winter.
It ensures that the collectors will not overheat during the summer months and that they will not freeze in frost conditions.
During the summer months, it takes care of the disposal of excess energy in order to maintain the safety of the hot water tanks and ensures that safe temperature water is provided to the users even when the water temperature has reached 100 degrees.
Finally, the system trains users to be careful with energy consumption, constantly reflecting the cost of electricity for each move they make.