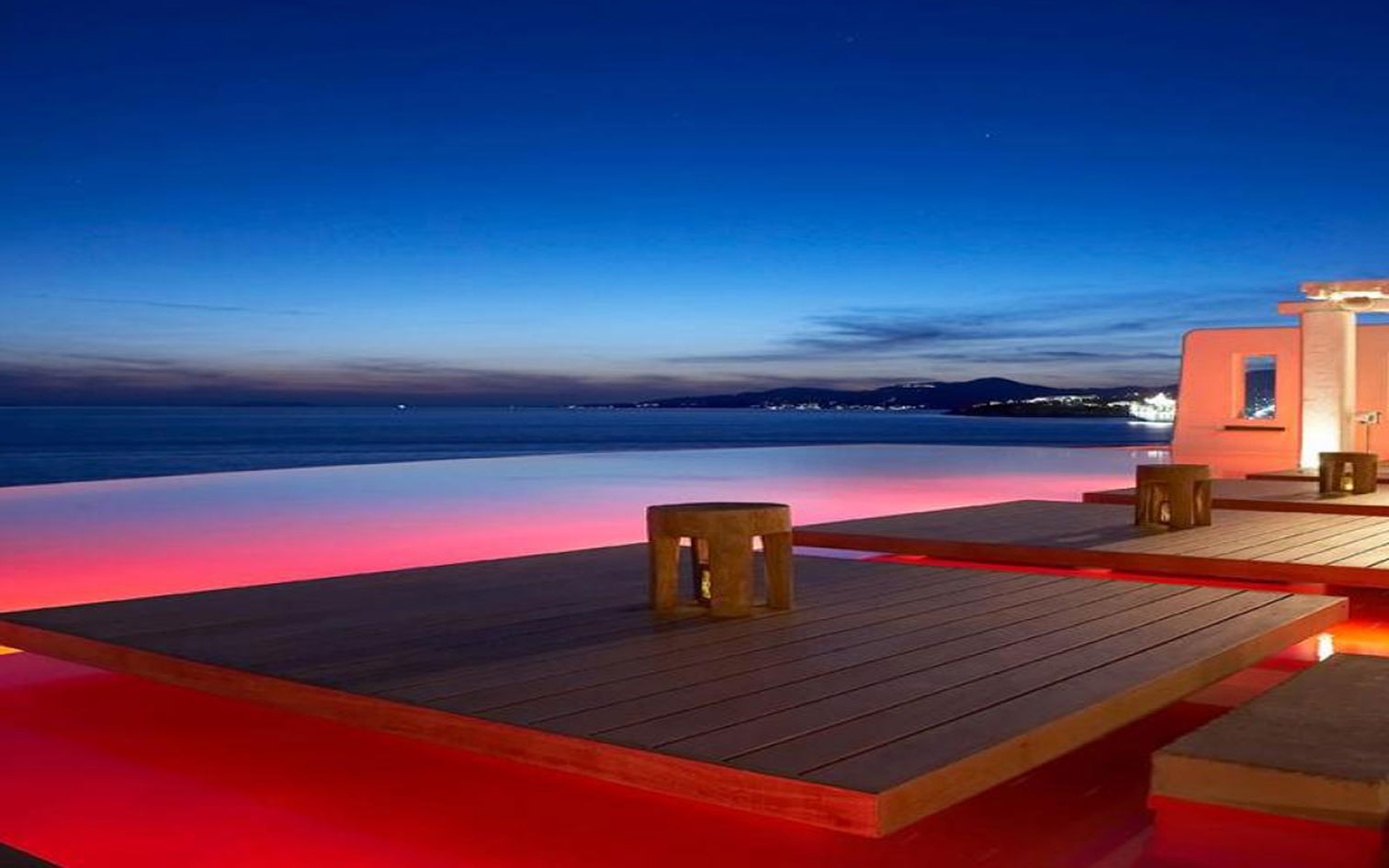 When we first went to this project, we saw printed in the offices and mounted like wallpaper on a wall, an e-mail of a client protesting the difficult and completely unfriendly automation system that had been piloted in some rooms.
Our application was launched as a pilot in a 14-seat wing.
When the owners saw the quality that the hotel provides to its customers, the reliability of its operation and the benefit in its operation, it requested its universal application in its 100 rooms and in all the infrastructure.
In the rooms, a unique feature is offered: Guests can create their own scripts through a small touch screen in addition to the fix scenarios suggested by the hotel, which are automatically installed on the room switch keys and can be recalled with a pressing.
Today, the general operating system of GDS CAIOS hotels works everything.
Lighting and air conditioning of rooms, common areas, Bar and restaurant.
The spaces change lighting depending on the prevailing external brightness
Production and distribution of domestic hot water.
Heating of central pool and pool rooms with recovery of energy from air conditioning.
Filling and supervision of desalination water tanks.
Energy measurements and identification of necessary interventions. For example: With the help of these measurements, it was diagnosed that some heat pumps were operating in their non-linear area consuming excessive energy and it was decided to add units.
Generator and fuel management.
For all systems, there is a record of actions and hours of operation and maintenance is scheduled while the technical service can set limits and schedule emails to its employees for critical faults or deficiencies.